Familiar Activism: Truth-telling
For generations familiar materials have been used to protest, activate and tell disavowed truths.
Gifted pre-loved wooden sewing box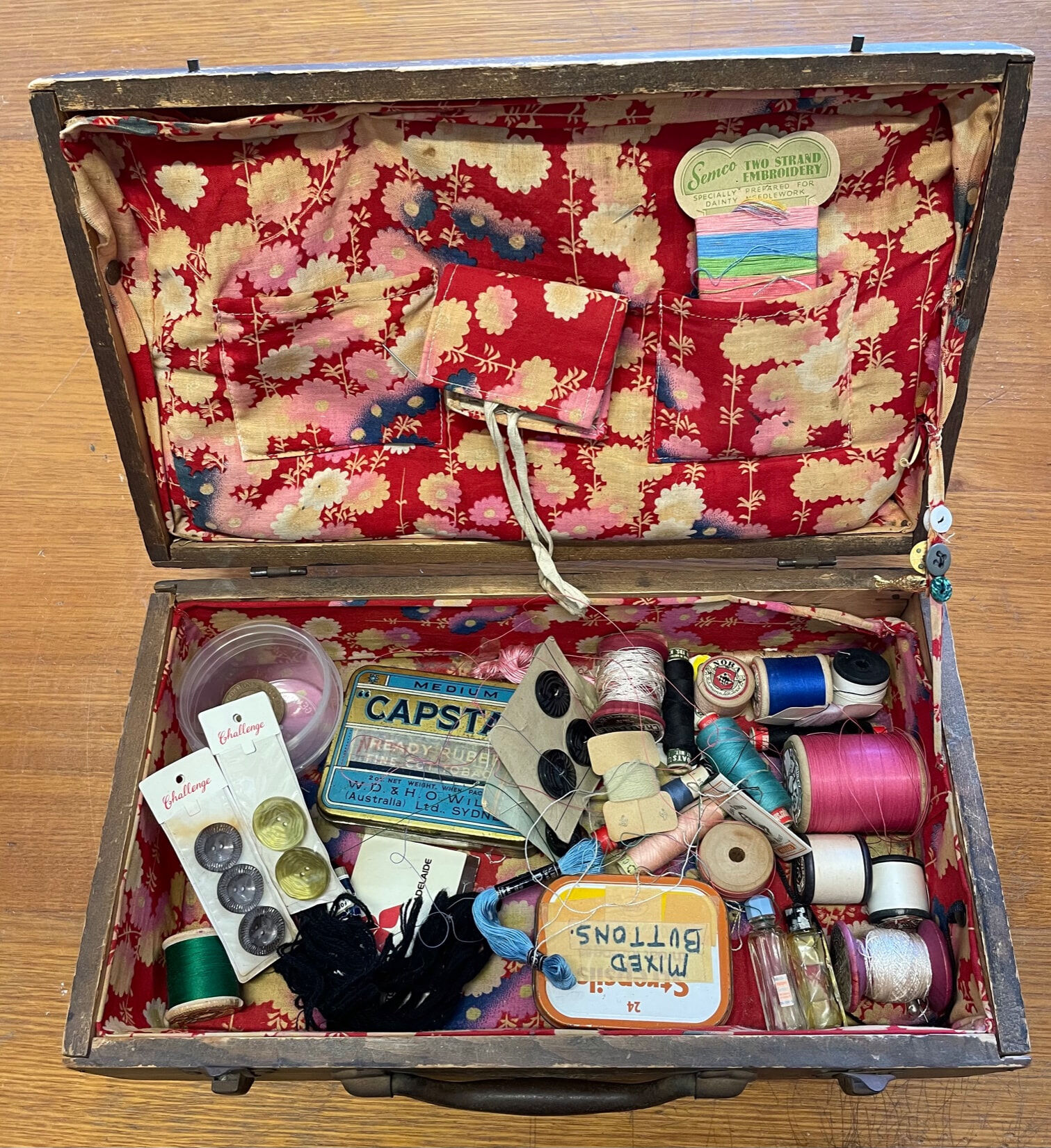 Subversive research
Sometimes the simplest of stitches can render a voice of protest that might otherwise go unheard. Sometimes untold truths (or truths to be shouted about) are hidden in the spaces and places around us.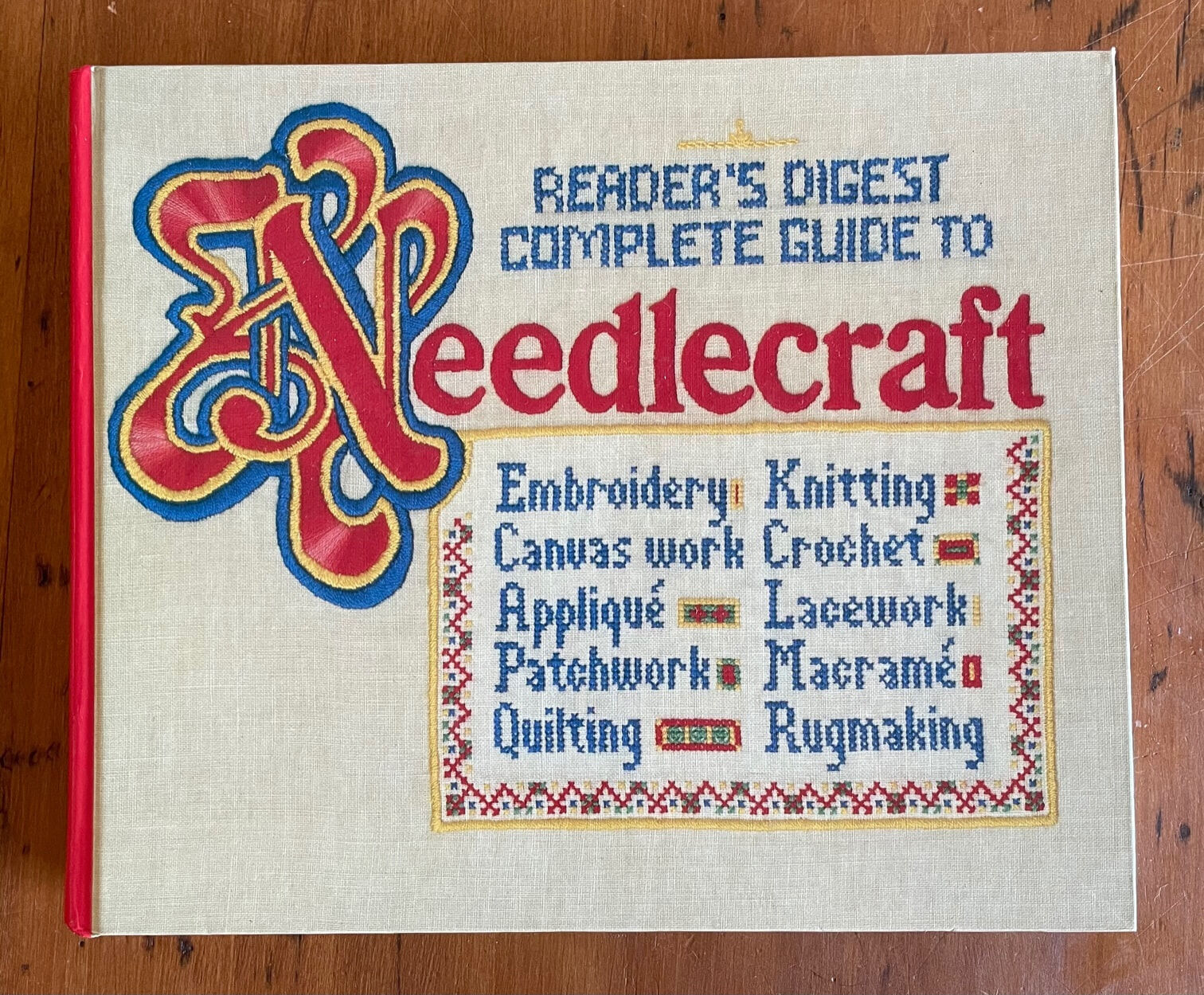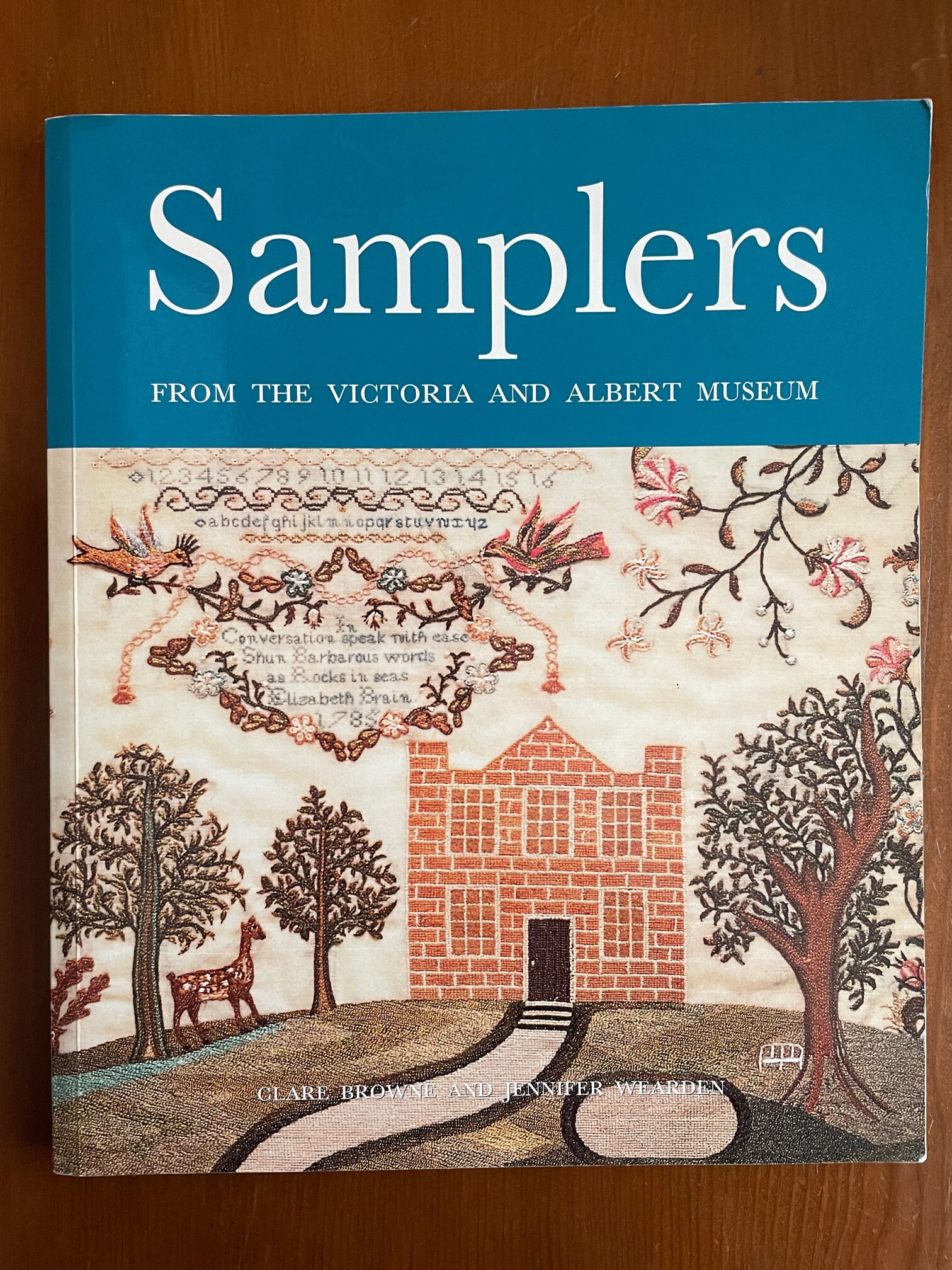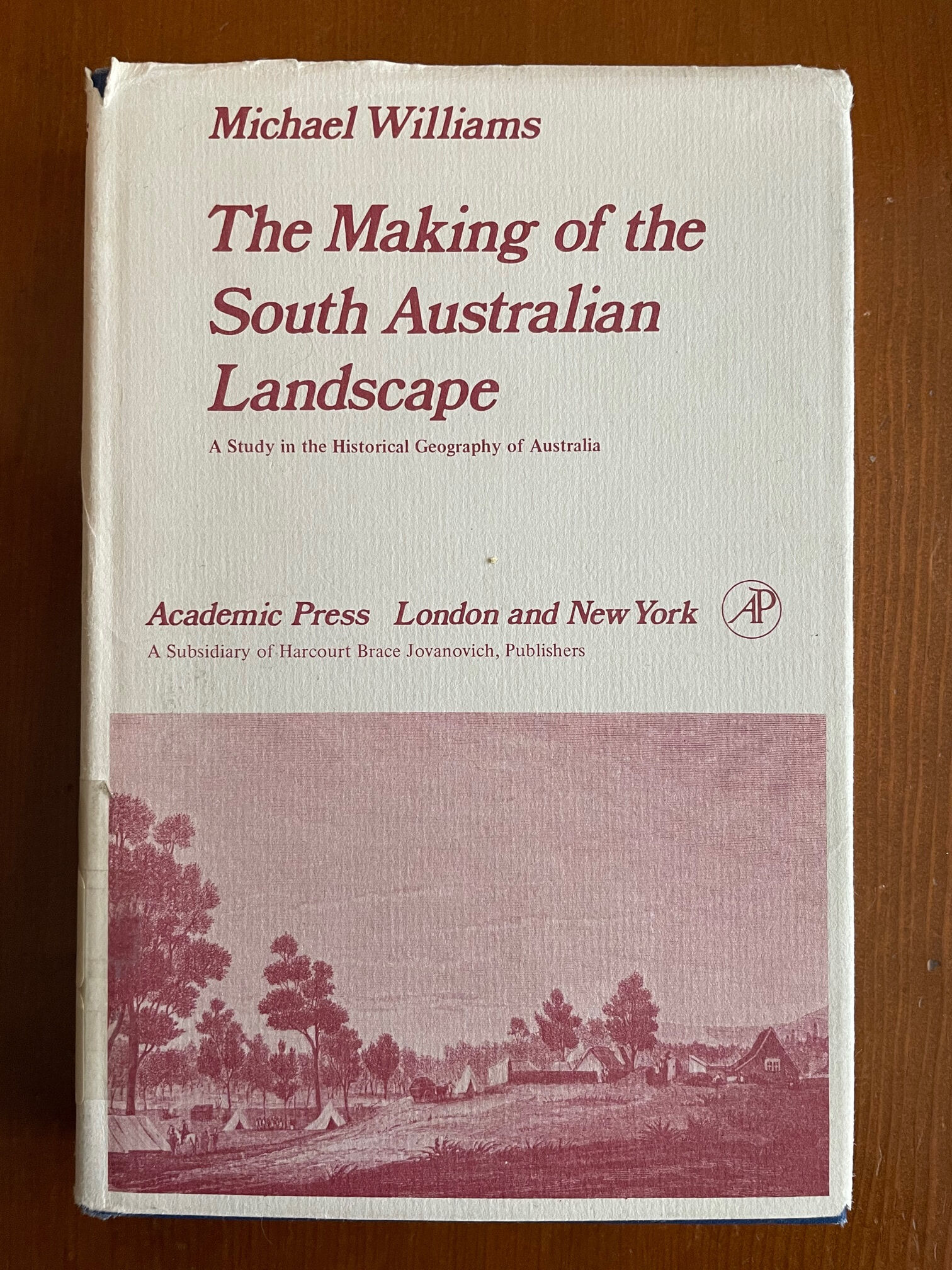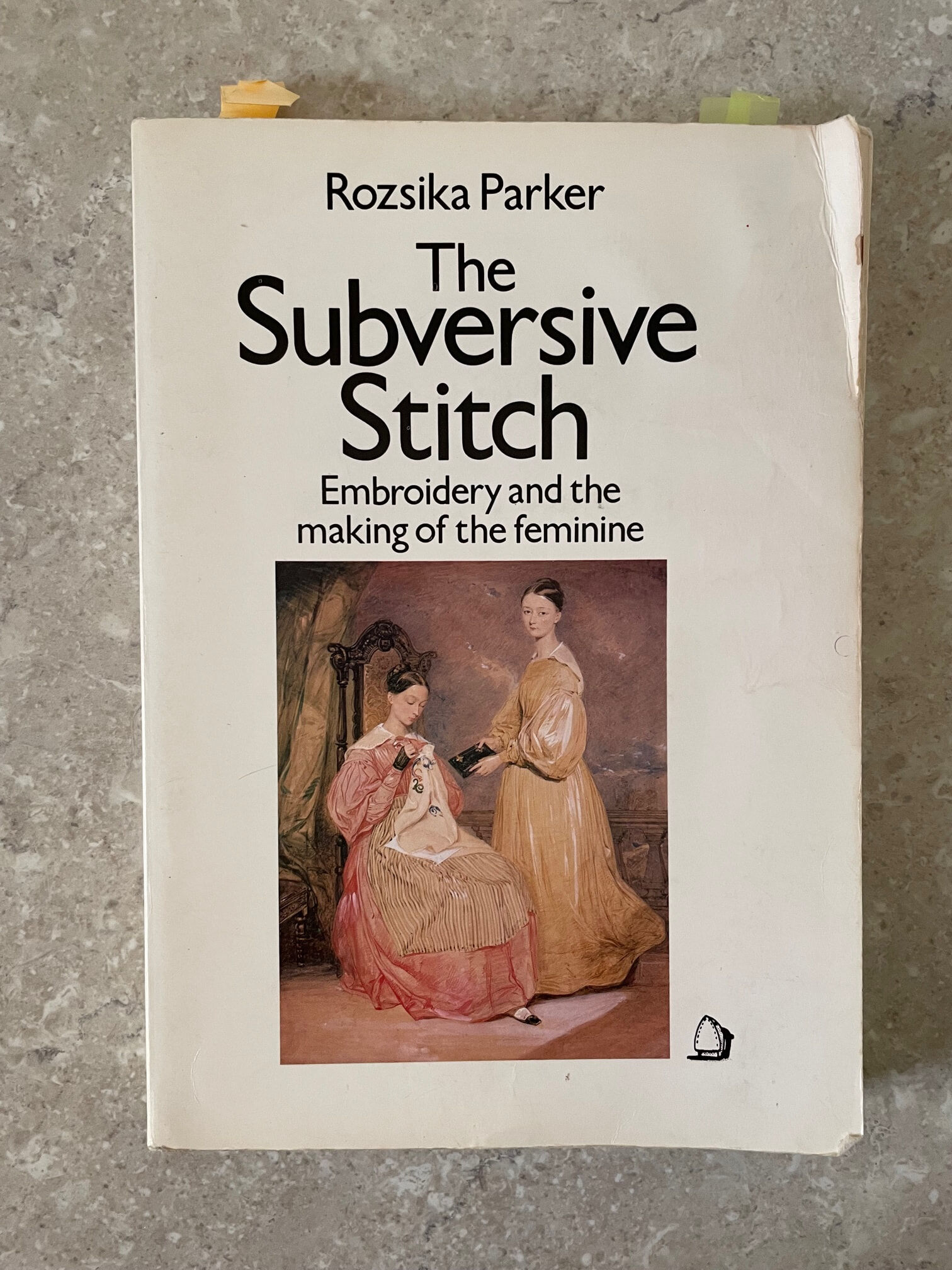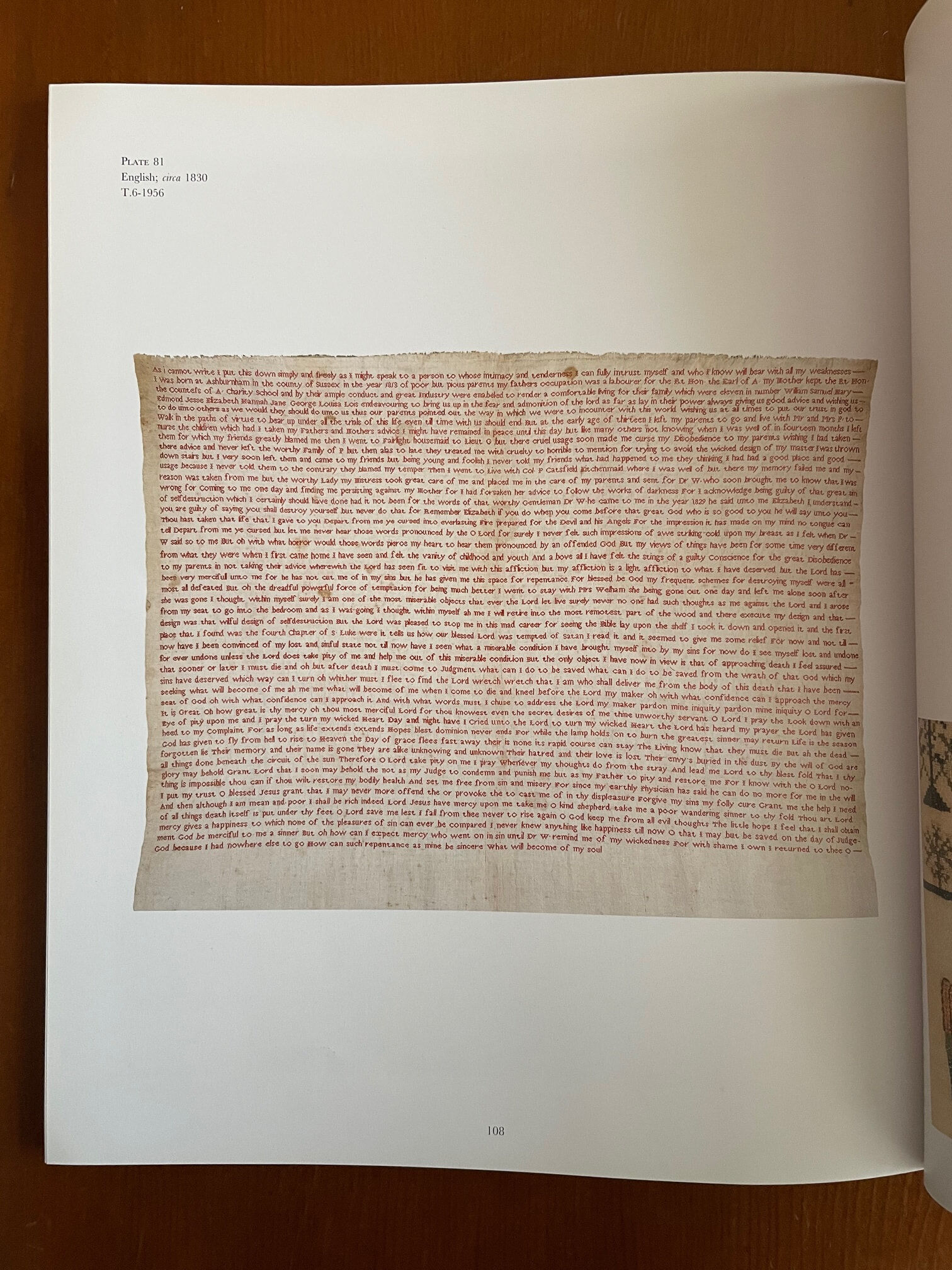 Elizabeth Parker, English sampler, c. 1830, linen embroidered with silk in cross-stitch (reproduced in V&A Samplers text).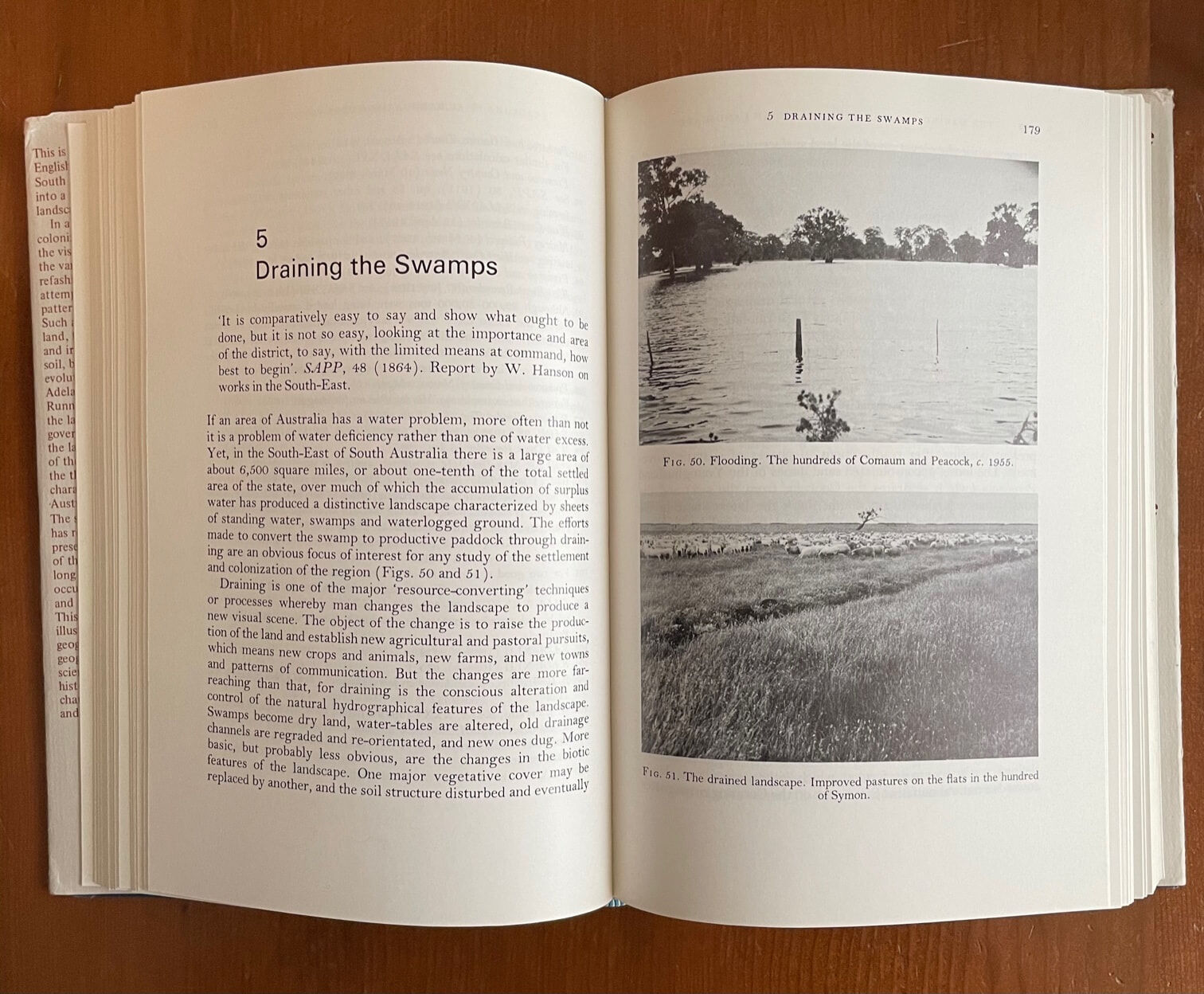 Williams' text charts the vast and substantial changes made to the Country of South Australia since settler colonisation. He writes of the South Australia landscape it has a "short history of deliberate action to change the landscape, and a wealth of documentary material on nearly every locational decision made" (p. 4).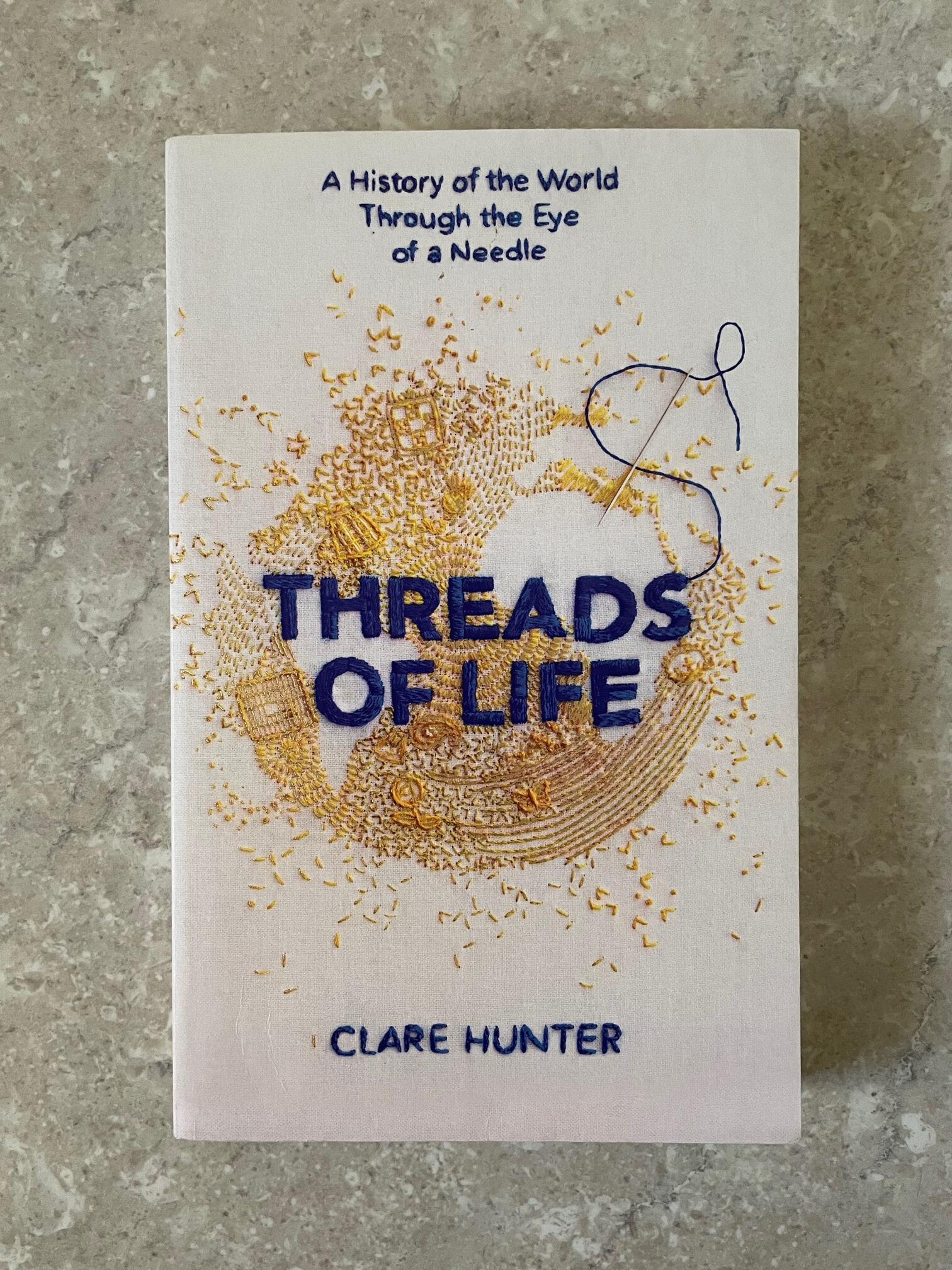 Textile forms of protest: banners, samplers, flags, badges, posters, handkerchiefs, tea-towels, tents, fence-weavings, ribbons, mended clothes, clothing tags ...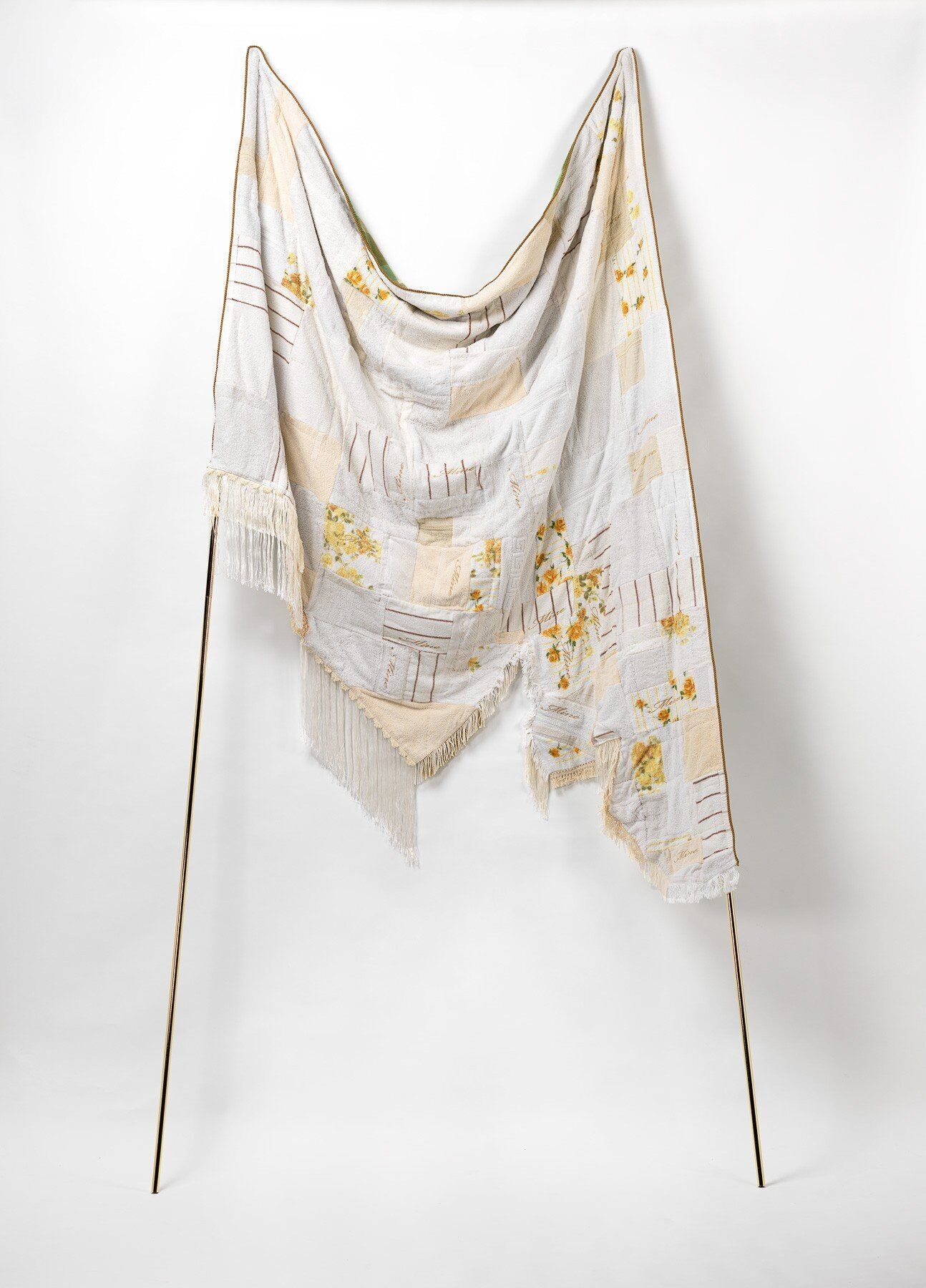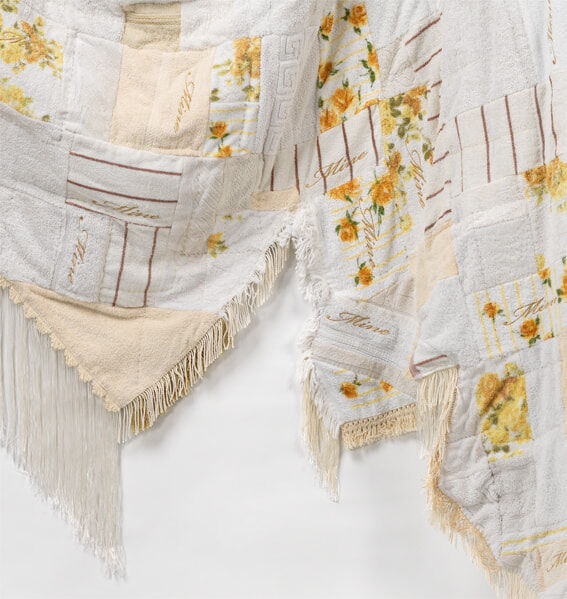 Craft as a care-full counter-practice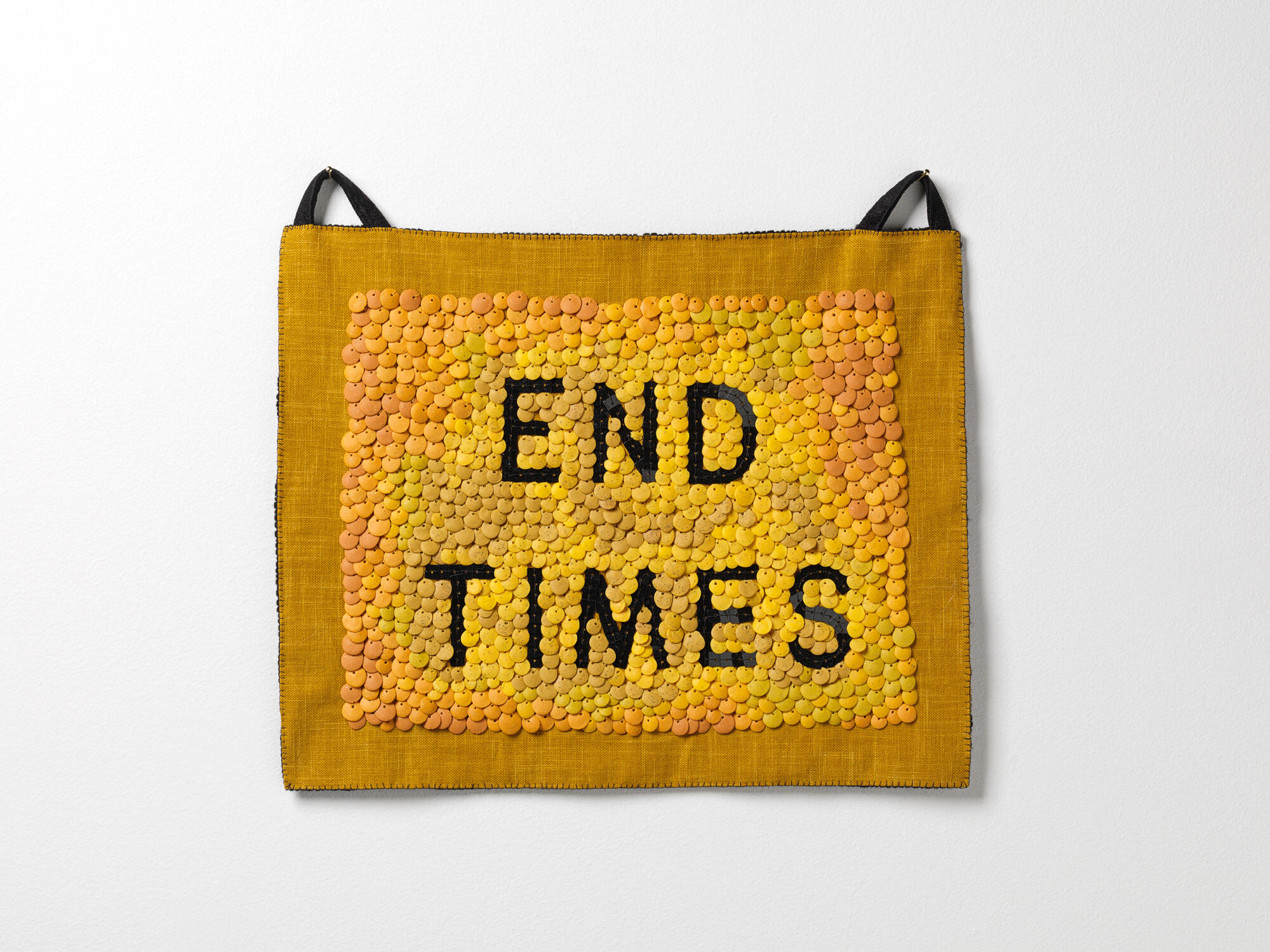 The rising waves of craft uptake coincide with peaks in mass production and industrialisation. Textile historian Jennifer Harris tracks two such waves, citing the movement by John Ruskin and William Morris in late 19th to early 20th century in the face of growing industrialisation, and then again in the 1960s and 1970s which coincided with an 'increase in mass-market consumerism and the growth of corporate culture'.1 Currently, craft practices are rising again with a renewed understanding of the ecological cost of mass production and mass consumerism. Textile traditions have the power to operate outside of consumption and neo-liberalist economic transactions and can propel an alternative economy based upon reuse and caring actions. 
1. Jennifer Harris, 'ART_TEXTILES, An extra/ordinary medium', in the Art_Textiles catalogue, ed. Jennifer Harris, The Whitworth & The University of Manchester: Manchester, p. 14.
Notice Board United
A tale: In the mid 1800s my ancestors migrated from Lincolnshire to South Australia where they spread across Kaurna, Bunganditj, Nukunu, Adnyamathanha and Ngarrindjeri Country, propogating roots in waterholes, down mine shafts, upon woolly backed sheep, in the crevices between stacked bricks from which they made homes, and in the bitumen of highways. They flourished and my art reckons with the knots from these inherited settler colonial pasts and the resulting ecological damage. It is time to reckon with and redirect intergenerational colonial mindsets which have normalised colonising acts – family traditions like gardening, mining, farming, imported to a land where they do not always fit. These artworks are acts of truth-telling; a flag exposing the land grab of unceded Aboriginal country and a set of artifacts revealing the dry that comes from draining for pastoralism.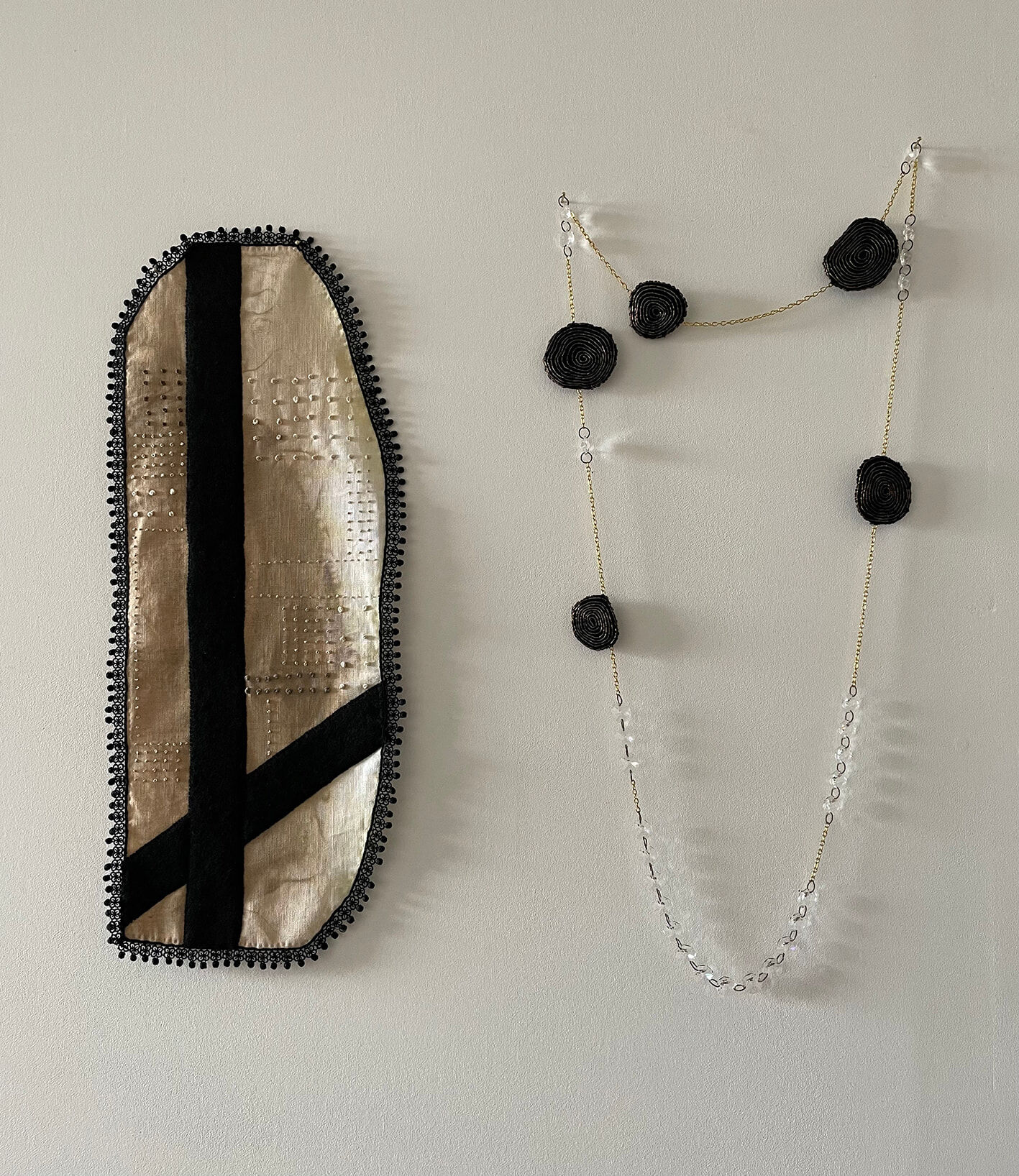 Flag: Today in Australia towering cabbage palms indicate some of the earliest colonial homesteads. They were planted to send out a visual signal of claiming land, declaring far and wide "this is MINE".
Noticeboard: Today water exits the drought stricken land of Australia at a quickening pace. Once, before rocks and trees were removed en masse and drains were cut to make land suitable for pastoralism, chains of ponds and thin creeks allowed water to slowly trickle toward the sea. Now trickles have become streams, rivers, a mass exodus, a road across dry land.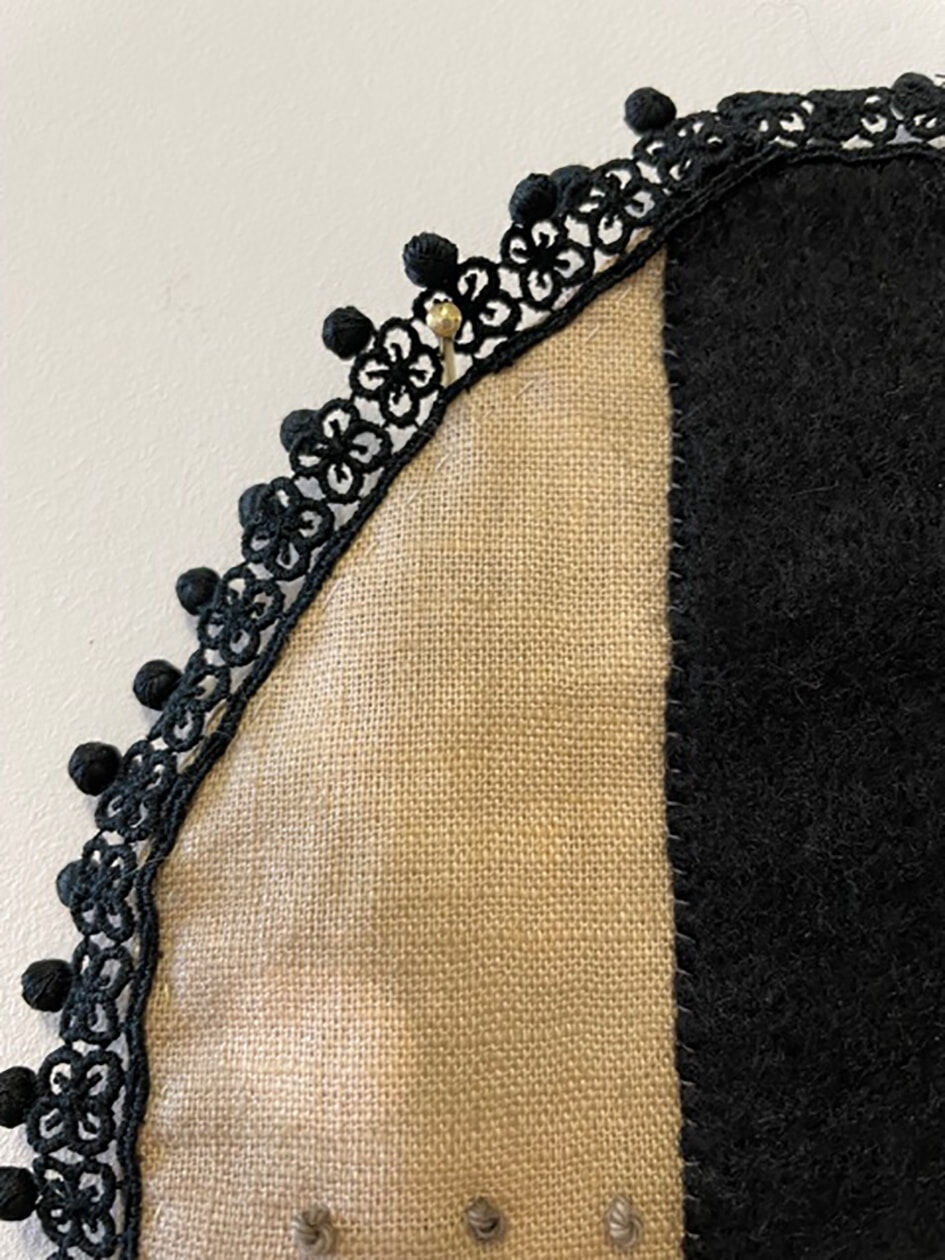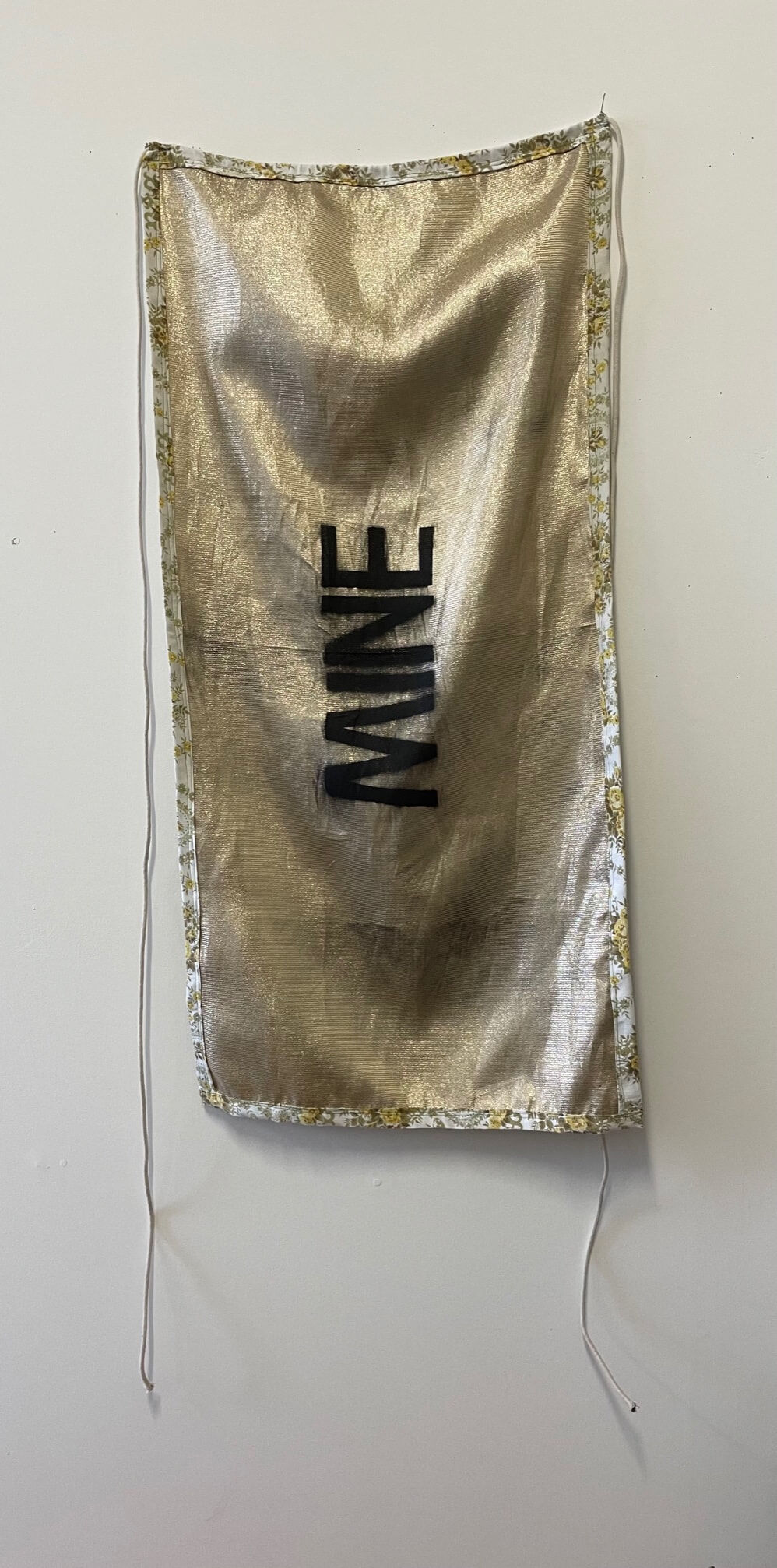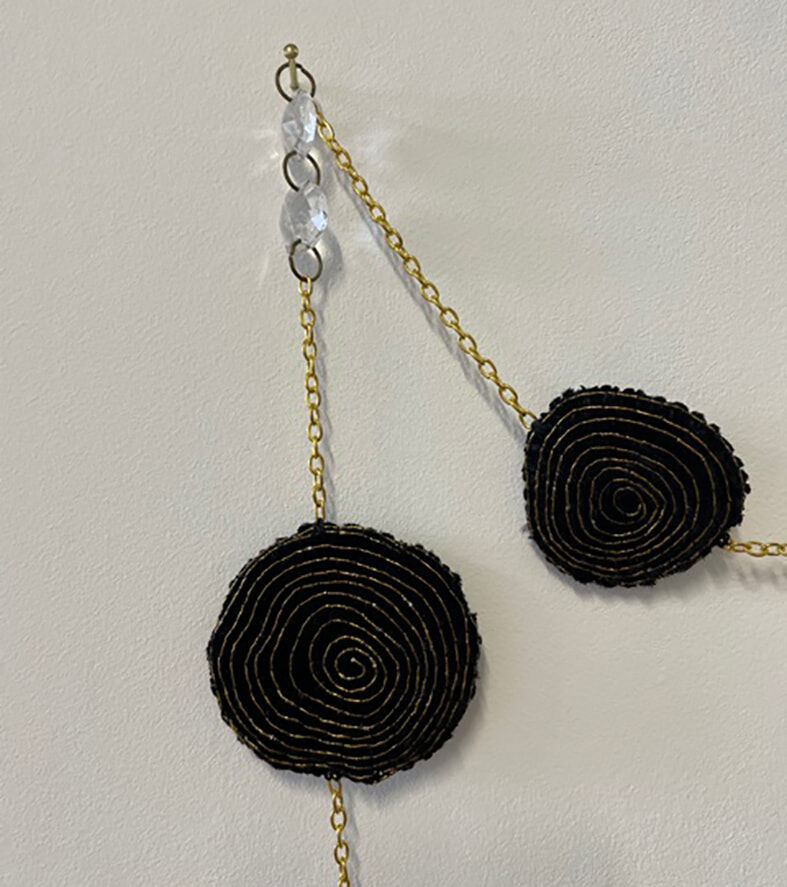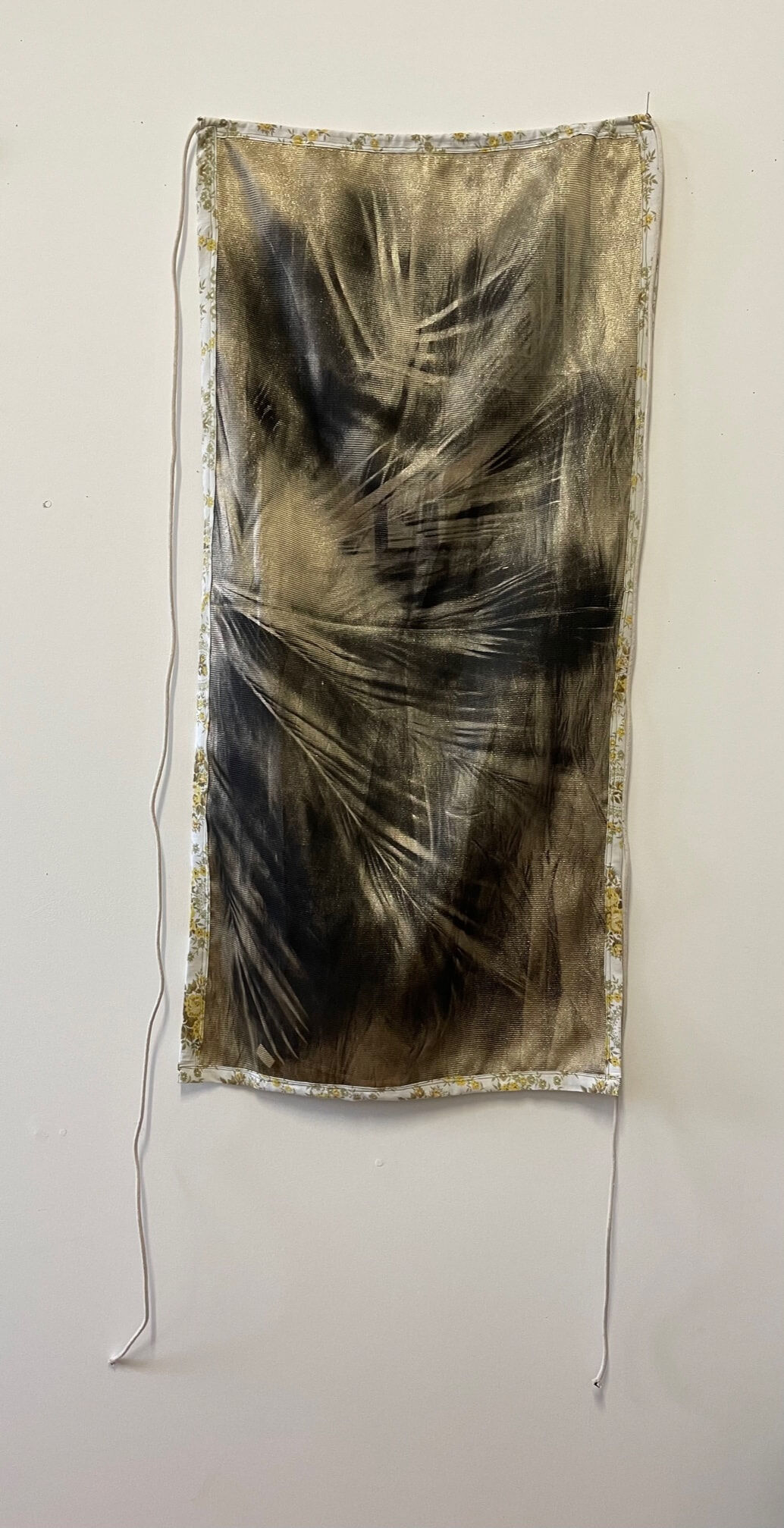 ---
Decolonising colonial knots